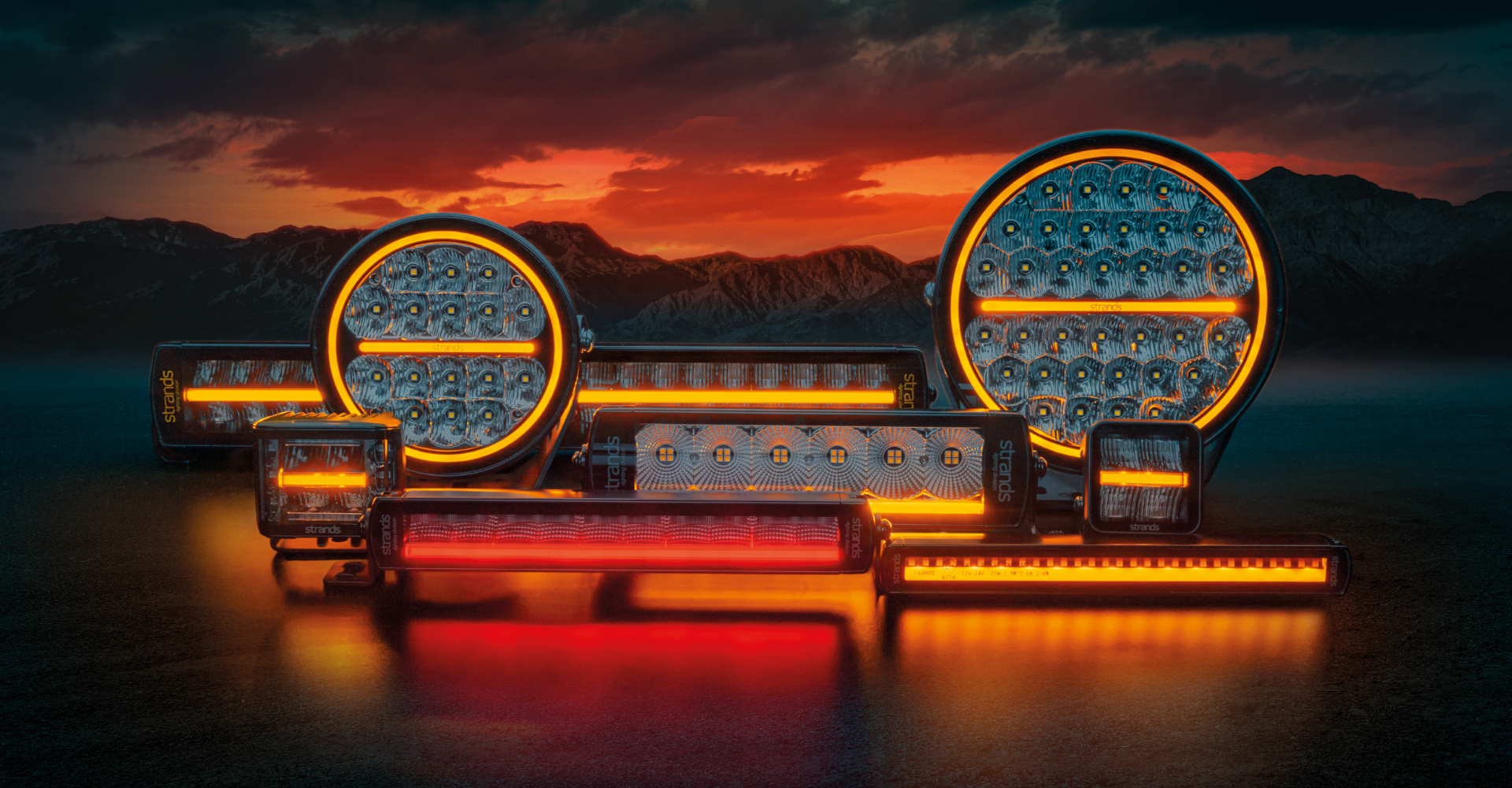 Strands Lighting Division
KOMPLETT KIT SIBERIA SRC 22″ LED BAR
Rek. pris:
3,571

kr
(Exkl. moms)
Color housing

Black

Unit

KIT

Type of Lamp

LED

PCS LED´s

20

Voltage (V DC)

10-40V DC

Theoretical effect (w) 12V

100

Theoretical effect (w) 24V

100

Consumption (w) 12V

High beam: 65 White position light: 5,5 Amber position light: 13

Consumption (w) 24V

High beam: 65 White position light: 5,5 Amber position light: 13

Theoretical lumen

8000

Actual lumen

4500

1 LUX @ m

401

Kelvin

6000

IP-class

67/69K

Color lens

Clear

Color LED´s

White and Amber

Beam pattern

Combo

Position light

Yes

Connection

DT-4

Cable length (mm)

500

Material bracket

Stainless steel

Material housing/chassi

Aluminium

Material lens

Polycarbonate

Length (mm)

559,43

Depth (mm)

55,5

Height (mm)

45

Height including bracket (mm)

65

Operating temperature

-20°C - +45°C

ADR-approved

No

E-approved

Yes

According to regulation

ECE R112, R7

Reference number

37,5

EMC

ECE R10
Black cable

- (Negative)

Red cable

+ Positive

White cable

White position light

Yellow cable

Amber position light

Mounting details included

Screws, washers, bolts
Country of origin

China

Taric code

85122000

EAN

7350133810810

Warranty

3 Years
HIGHEST POSSIBLE PERFORMANCE
Comes in 22 ", 32", 42 "and 50". Available in both single-row and double-row versions. The 22" version is E-approved. The exclusive costume gives an unbeatable overall impression. Slim, dark and sophisticated. The lens extends from edge to edge with an extremely thin frame. Every little element is created to bring out the highest possible performance and interact in perfect harmony.
CURVED DESIGN
The rounded design fits perfectly on vehicles with a curved front. Siberia enhances the impression of your vehicle – and fits perfect with it. Like it has always been a part of the original look. The shape also contributes to a wider light distribution and efficiency on completely new levels, on all roads and in all conditions.
OPTIMIZED LIGHT BEAM
Siberia Curved comes with the established Siberia light beam – now optimized to perform maximally in a curved shape. An extended light distribution that gives you a lot of light to the sides. In addition, it provides a lot of light ahead, thanks to an increased number of spot reflectors. A phenomenal combination. It increases your safety and makes your driving experience extraordinary. The combined light beam makes the Siberia Curved suitable for varied driving, perfect for all kinds of roads and vehicles.
DUAL POSITION LIGHT
The well-known Siberia position light creates a powerful character and runs in a line along the bottom of the LED bar. Express your style and personality by choosing color between amber and white.